11-27-2012 at 06:41 PM - My new E36 sedan :)
Omar Marji
Member


Posts: 63
Joined: Feb 2012
Location:
My Ride: E36 Stroker
Friend: Add as Buddy
whats up guys, some of you may know that ive been a die hard BMW fan for the past couple of years. I've owned about 6 bmw's before this one. some of you may also know me as the Porsche 944 turbo guy. i finally sold the car after 2 months of ownership and I'm glad to be back with BMW. anyways you guys don't really care about me so let me just go ahead and post the mods and pics... ENJOY
I HAVE NOT DONE ONE THING TO THE CAR THIS IS HOW I BOUGHT IT. PREVIOUS OWNER HAS DONE A WONDERFUL JOB TO THE CAR AND WITH RESPECT IT SHALL STAY THE WAY IT IS WITH ONLY MINOR CHANGES. THANK YOU SHANE....
http://www.stanceworks.com/forums/showth...hp?t=26034
SPECS:
EXTERIOR:
1998 328i
M3 Front Bumper
M3 Side Mirros
Custom Blue Metallic Paint
pre-faceilift nose panel( my favorite part)
Racing Dynamics rear bumper
Racing Dynamics side skirts
Style 32's 17" staggered
Rolled and minor pulled fenders all around
DJ Auto Headlights with LED Halo's
Euro Tails
Carbon Fiber 3M Wrapped Door pillars
Fog Deletes ( dont like )
INTERIOR:
Tan Interior
E46 front Sport seats
Lux package M3 Steering Wheel
M3 Shift knob
6"(x2) yacht( yes boat speakers ) rear deck speakers
JL Audio Amp and 2 crossovers
After Market Front deck radio cd player ( not a fan of it )
M3 Door Jams
LED dome and foot lights
PERFORMANCE AND SUSPENSION:
M3 3.23 LSD Diff
M3 Cams
M50 Manifold
Dinan Muffler ( exhaust is pretty much stock )
Shark Injector standard tune ( smh i hate it )
Custom Short Ram with Heat-shield
Bilstein PSS9 Coilovers ( willing to trade for K sports or sell for 950)
M3 camber plates
M3 Xbrace
M3 Brakes front and rear
M3 trailing arms ( i learned about this the hard way :/ , car had a bad wheel bearing and I bought a 328 wheel bearing which was the wrong one and also way cheaper than the m3 wheel bearing lol)
80MM wheel studs
Clutch stopper
More mods to come
HOW IT LOOKS NOW: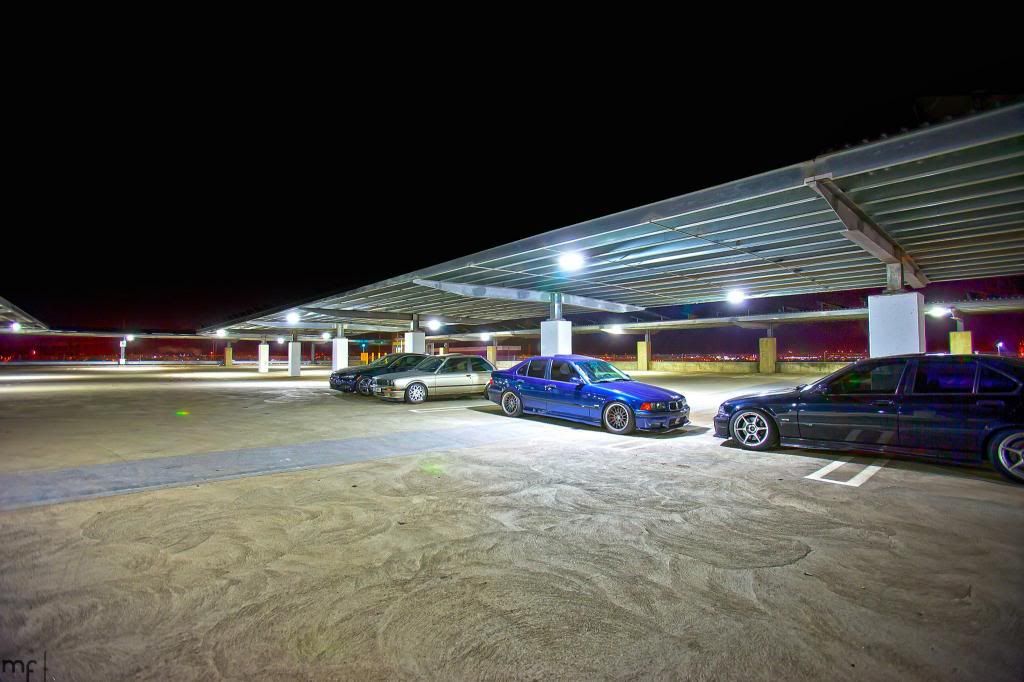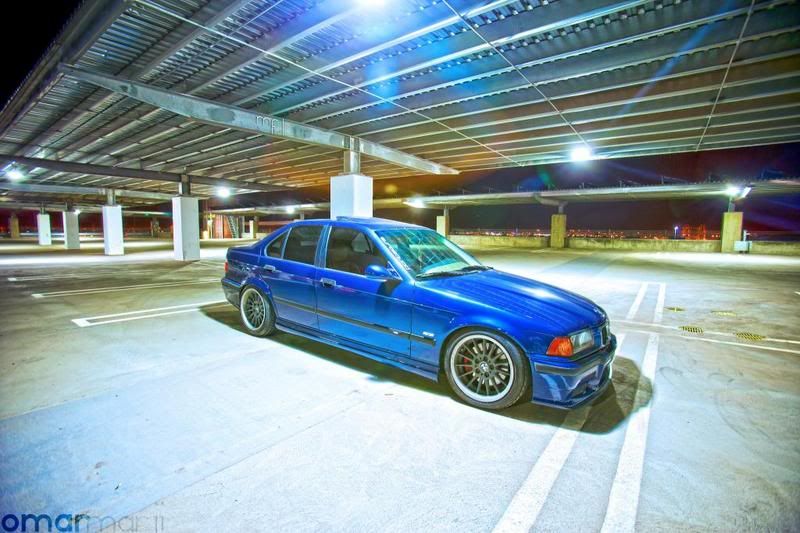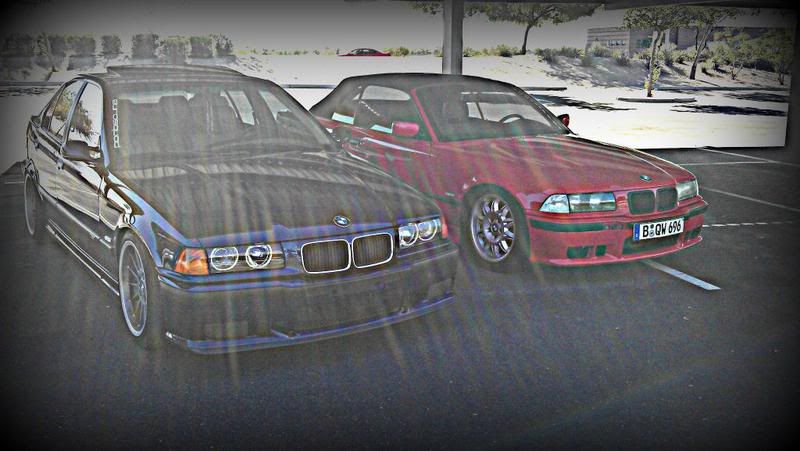 sneak peak from last night's photoshoot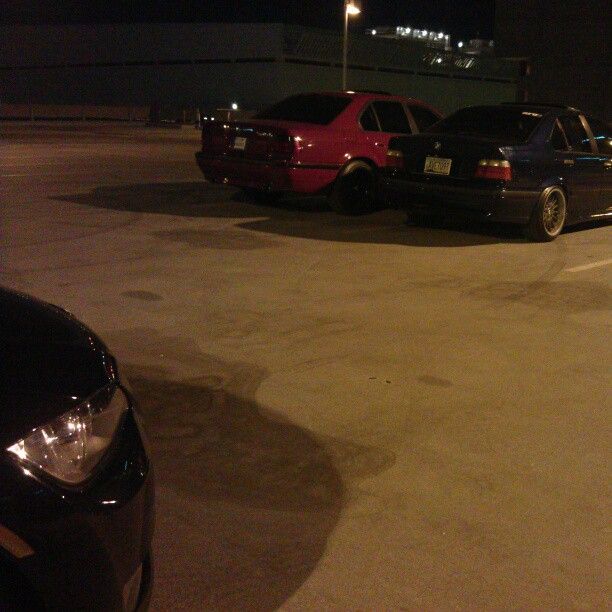 ---
12-06-2012 at 09:38 AM - RE: My new E36 sedan :)
gabureiru
New Member


Posts: 1
Joined: Dec 2012
Location: National City, CA
My Ride: 95 318i
Friend: Add as Buddy
Love your car, I just bought an E36 to, it's a 318i though, keep up the good work....
User(s) browsing this thread: 1 Guest(s)